Some non-EU firms have 'undercut their competitors in public tenders … because they get financial support from foreign countries', competition chief says
Brussels also upgrades its industrial policy after finding that more than half of vulnerable supply chains are dependent on China
The EU is reassessing its relationship with China, which overtook the US last year to become its biggest trading partner.
 has proposed new rules to prevent subsidised firms from hoovering up strategic European assets.
The plan was announced on Wednesday alongside an updated industrial policy that was also partly aimed at countering China's influence on the European economy.
The draft proposals on subsidies, which require approval by the EU's 27 member states, would make it more difficult for Chinese and other foreign firms to buy EU businesses or assets or bid for public contracts should they be in receipt of state subsidies.
They come as the EU reassesses its relationship with the world's second-largest economy, which overtook the US last year to become its biggest trading partner.
Less than five months ago, Brussels' leaders signed an investment agreement with
Chinese President Xi Jinping
, but since then relations have taken a nosedive.
The
 has helped pique suspicion over Europe's reliance on Chinese products, while concerns are swelling about
Beijing's human rights record
 and its efforts to court influence on Europe's periphery.
While Brussels said it wanted to use "strategic autonomy" in its relationship with China, it is under pressure to come into lockstep with a hawkish Biden administration in the White House.
Neither policy purports to target China directly, but officials speaking on background implied they were aimed squarely at Beijing.
"On the role of China, this is based on facts. Where are all the rare earth magnets? Today, most of them – 90 per cent or so – are in China … so there is dependency on China," said one senior EU official, referring to the updated industrial policy.
China steps up defence of Xinjiang policies and says sanctions are an 'industry genocide' designed to hurt business
1 May 2021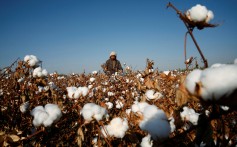 At a press conference on Wednesday, the EU's competition chief Margrethe Vestager said that some non-EU firms had "been able to undercut their competitors in public tenders, not because they are more efficient, but because they get financial support from foreign countries".
"When you open your home to guests, you expect your guests to treat your belongings as you would do yourself, with the same sense of care because they are your guests," she said.
"It's the same with our single markets, we want every company that operates in Europe, no matter where it comes from, to respect our house rules."
The proposals on subsidies would allow Brussels to investigate external companies looking to buy European firms with revenue of more than €500 million (US$600) and where the subsidy is worth €50 million or above.
Companies bidding for public contracts in sectors such as transport or telecoms infrastructure could be subjected to state aid investigations, with watchdogs looking to block buyers receiving "illegal subsidies" such as zero-interest loans, direct government grants or tax breaks.
The EU would be able to command bidding companies to hand over relevant information on subsidies ahead of any takeover or tender, and would also reserve the right to inspect their premises.
Transactions could be reviewed and companies fined if the commission discovered undisclosed subsidies.
China-EU investment deal casts long shadow over Beijing's vague sanctions against Europeans
30 Apr 2021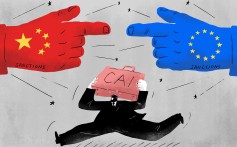 The upgrade to an industrial policy introduced last year, meanwhile, was sparked by the coronavirus pandemic, which exposed the EU's
supply chain vulnerability
 in areas such as medical goods, many of which were made in China.
"Some pandemic disruptions caught Europe by surprise, notably in the health sector. So there is a need to get a better grasp of where the EU's strategic dependencies lie, how they may develop in the future and how to prevent them from developing," said EU Trade Commissioner Valdis Dombrovskis.
The commission assessed 5,200 products, finding that the EU was overdependent on foreign providers for 137, including cloud computing, semiconductors, batteries and solar equipment. More than half of the supply chains were dependent on China.
The policy will seek to strengthen indigenous industry and diversify supply in these sectors by pumping public and private capital into building EU capacity.
It will also look to create international alliances to compete on key technologies, including industrial data and cloud, semiconductors and microprocessors, space launchers and zero-emission aircraft.
After facing criticism from many stakeholders in the human rights space for agreeing to the
 in December, Brussels has been keen to impress that it has a toolkit of policies in the pipeline for dealing with China.
The industrial subsidies policy was born out of years of frustration over a perceived lack of a level playing field for European firms competing with Chinese rivals.
US efforts to rally allies may not sway China, says Joe Biden's top Asia official
6 May 2021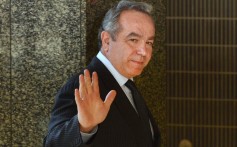 "The EU shied away from naming a specific country, but it's pretty likely that this is aimed at China, considering the market distorting practices that this proposal seeks to address," said Nick Marro, global trade lead at the Economist Intelligence Unit.
This is one issue the CAI was supposed to address, but with EU-China ties fraying, the deal looks to be dead in the water.
The pair exchanged sanctions in March, with senior figures in the European Parliament vowing to block the CAI's passage over China's targeting of elected officials, as well as pre-existing human rights concerns.
On Tuesday, events took a dramatic turn when the EU's trade department was forced to clarify remarks made by Dombrovskis in an interview with the French news agency Agence France-Presse implying that the
On Wednesday, he reiterated that the deal remained "an important element of our bilateral relations which will help us rebalance our asymmetric economic relationship with China".
The head of the European Parliament's delegation on China said the episode showed "less than complete unity" within the commission towards the deal.
"Realism spoke out of the words of Dombrovskis when he emphasised the obvious: there is extremely little probability for ratification of the deal as long as Chinese sanctions against the European Parliament are still in place," said Reinhard Buetikofer, an outspoken German MEP, who welcomed the proposal on "market-distorting subsidies".
"I hope that the commission, instead of continuing to dream of CAI, will indeed now focus on adequately equipping the European toolbox to prevent competitors from third countries who are active in Europe's markets from benefiting from unfair subsidies," he said.
The EU last month unveiled its first Indo-Pacific strategy, which while only directly naming China once, is clearly aimed at countering Beijing's rising geopolitical influence and growing assertiveness.
It is also pursuing a connectivity strategy that insiders hope might rival China's
, which has helped it grow its influence in some EU member states, including Greece, Hungary and Italy. Source: South Chaina Morning post